Title:
My Favorite Half-Night Stand
Release Date: Dec 4, 2018
Acquired: Purchased for collection
Millie Morris has always been one of the guys. A UC Santa Barbara professor, she's a female-serial-killer expert who's quick with a deflection joke and terrible at getting personal. And she, just like her four best guy friends and fellow professors, is perma-single.

So when a routine university function turns into a black tie gala, Mille and her circle make a pact that they'll join an online dating service to find plus-ones for the event. There's only one hitch: after making the pact, Millie and one of the guys, Reid Campbell, secretly spend the sexiest half-night of their lives together, but mutually decide the friendship would be better off strictly platonic.

But online dating isn't for the faint of heart. While the guys are inundated with quality matches and potential dates, Millie's first profile attempt garners nothing but dick pics and creepers. Enter "Catherine"—Millie's fictional profile persona, in whose make-believe shoes she can be more vulnerable than she's ever been in person. Soon "Catherine" and Reid strike up a digital pen-pal-ship...but Millie can't resist temptation in real life, either. Soon, Millie will have to face her worst fear—intimacy—or risk losing her best friend, forever.
This was my first read by this infamous contemporary romance duo-shocked gasps abound! I know, I've been slacking. I want to assure myself, and all of you, that I WAS enjoying it right up until things got too perfect and my belief grew tired of being suspended (I'd say this was around the 3/4 mark). There was no doubting the writing prowess of these two authors, because I can also assure you that the dialogue in here slots in comfortably and justifiably beside some of my all-time favourite dialogue writers (Rainbow Rowell, Marian Keyes). It was witty, wholesome and full of 'aww'-worthy moments, but you can only take so much cute until your eyes want to roll all the way to the back of your head.


Millie Morris, in an unofficial homage to Penny from Big Bang, is the only woman in a friend group of five. Ed, Alex, Chris and Reid round out these best friends, who all work together in different departments at the University of California, Santa Barbara (UCSB). Millie adores her friends, but adores Reid just a little bit more than the rest. In a physical admission of this secret, the two hook up for a steamy, you guessed it, 'Half-Night Stand, at the beginning of the book, and things get understandably messy from there. In true rom-com form, it's made even messier when the friend group decides to dabble in online dating to find a plus-one for an upcoming black-tie gala at the University. Millie, uncomfortable with baring her soul to the masses to snag a match, creates an alter-ego profile where she can feel free to let her guard down. She (surprise, surprise) ends up matching with Reid, but doesn't let on that it's her, because..why would she !? It's a rom-com people, keep up! How long is she willing to keep up the charade? And if she does, is possibly losing her best friend in the world worth the risk?
This book left me...wanting. It delivered hilarious dialogue and some of my favourite side-characters in a contemporary romance (I'm looking at you, Ed!), but the main characters were one-dimensional enough for me to stop caring about what happened with them. Due to a troubled past, Millie was reserved, and closed-off, but she was also quick-witted, and extremely goofy. It was a confusing contrast that elicited more annoyance than sympathy. You're also trying to tell me, that two people who have been friends for 15 YEARS, can't recognize an (albeit) slightly head turned to the left profile picture and their way of typing/text speaking?! No, no sir. I am NOT here for your lies and deceit. I came here for a good time, not a take-me-for-a-fool time.
I will definitely be continuing on his Christina Lauren journey though, I am now determined to find a winner in their catalogue.

Read if you like:
Attachments
by Rainbow Rowell
Meet Cute by Helena Hunting
The Flat Share
by Beth O'Leary
Key themes:
friendship, romance, family, love, friends to lovers
Challenges: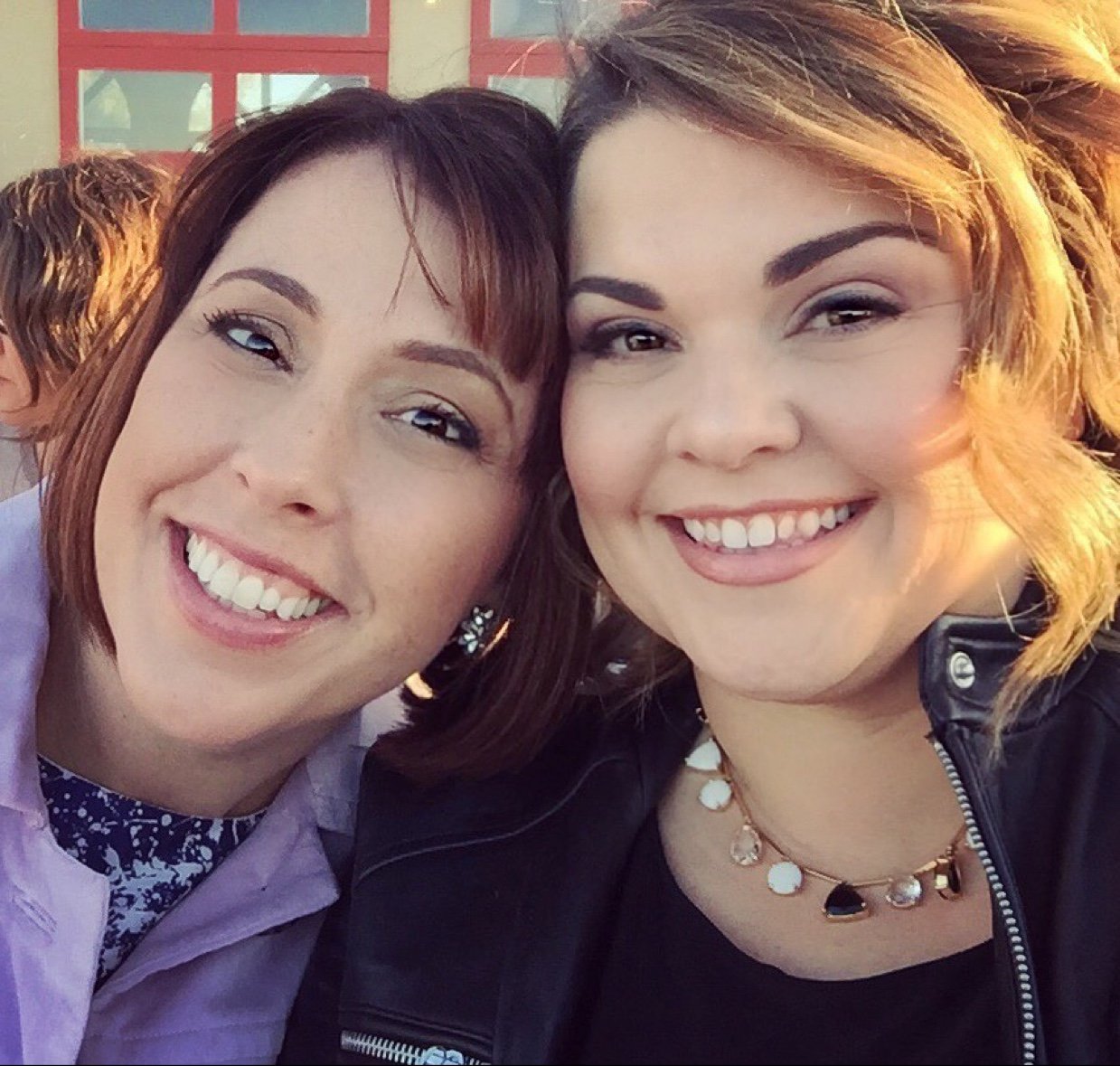 credit: https://christinalaurenbooks.com/bio
CLICK HERE to read more about the author duo on their website.



CONTACT LINKS
Website