Title:
True Crime Addict - How I Lost Myself in the Mysterious Disappearance of Maura Murray
Release Date: May 24/2016
Acquired: Print copy sent by publisher
When an eleven-year-old James Renner fell in love with Amy Mihaljevic, the missing girl seen on posters all over his neighborhood, it was the beginning of a lifelong obsession with true crime. That obsession led Renner to a successful career as an investigative journalist. It also gave him post-traumatic stress disorder. In 2011, Renner began researching the strange disappearance of Maura Murray, a University of Massachusetts student who went missing after wrecking her car in rural New Hampshire in 2004. Over the course of his investigation, he uncovered numerous important and shocking new clues about what may have happened to Murray but also found himself in increasingly dangerous situations with little regard for his own well-being. As his quest to find Murray deepened, the case started taking a toll on his personal life, which began to spiral out of control. The result is an absorbing dual investigation of the complicated story of the All-American girl who went missing and Renner's own equally complicated true-crime addiction.





True Crime Addict

is the story of Renner's spellbinding investigation, which has taken on a life of its own for armchair sleuths across the web. In the spirit of David Fincher's

Zodiac

, it's a fascinating look at a case that has eluded authorities and one man's obsessive quest for the answers.
----------------------------------------------------------------------------------------------------------------------------------------------------
Dear James Renner, can you please develop an obsession with every single cold case in the world and then spit out books detailing your findings? BecausethatwouldbegreatTHANKS.
I don't want you to be mistaken. This wasn't just a book about the insanely mysterious disappearance of a New Hampshire nursing student on a cold winter night, it was also the inner workings of a man who refuses to let 'dead end' mean anything but 'keep searching'. It was non-fiction content, written with the literary flare of someone who's been engrossing the minds of millions with their fiction for years (which he's written, by the way, fiction that is. check it out here). THIS BOOK WAS UNENDINGLY ADDICTIVE.
One has to wonder why they are so drawn to stories like this, in their fiction,
a

nd
in their real, every day lives. I hate the news, I'll go on record to say that I wish every news station just played clips of baby pandas being born all over the world. I hate that even though I despise the news, I am explicitly drawn to the horror it spits out in droves. With that said, I cannot specifically remember the disappearance of Maura Murray.
It may have a lot to do with the fact that it happened
in 2
004.
I
was 18 years old at a time when
social media
was not yet an
integral
part of my existence, and the
news was the very last thing I
wanted to watch
on a d

aily basis.
But Renne
r
, this
man was born wanting and
needing to be involved
.
True Crime Addict
read l
ike the obsessive journal of

a mentally-stable stalker, and I would be a dirty liar if I told you that I didn't stay up all night with my face THISCLOSE to his fact findings.
And JESUS THIS MANS LIFE. In addition to the invasion of Maura's personal life, Renner also lays bare the details of his own, and it is disturbing and fascinating. There's an autistic and possibly psychic son, Renner's own medical diagnosis of psychopathy, and for good measure, a whole slew of friends in weird fields of study. There's also an entire chapter in here dedicated to his grandfather, a man who was constructed from the very ashes of hell (disclaimer: this section in the book is intensely graphic, and while I don't suggest skipping it, you might want to skip it). I have NEVER been so engaged whilst reading a non-fiction piece of work, and I can bet you every single one of my hard-earned dollars that you will agree. God..give me ALL OF the True Crime books now.
I'm addicted! Any suggestions to assuage my craving?
Recommended for Fans of:
True Crime, Non-fiction, Mystery, Thriller
.
--------------------------------------------------------------------------------------------------------------------------------------------------------------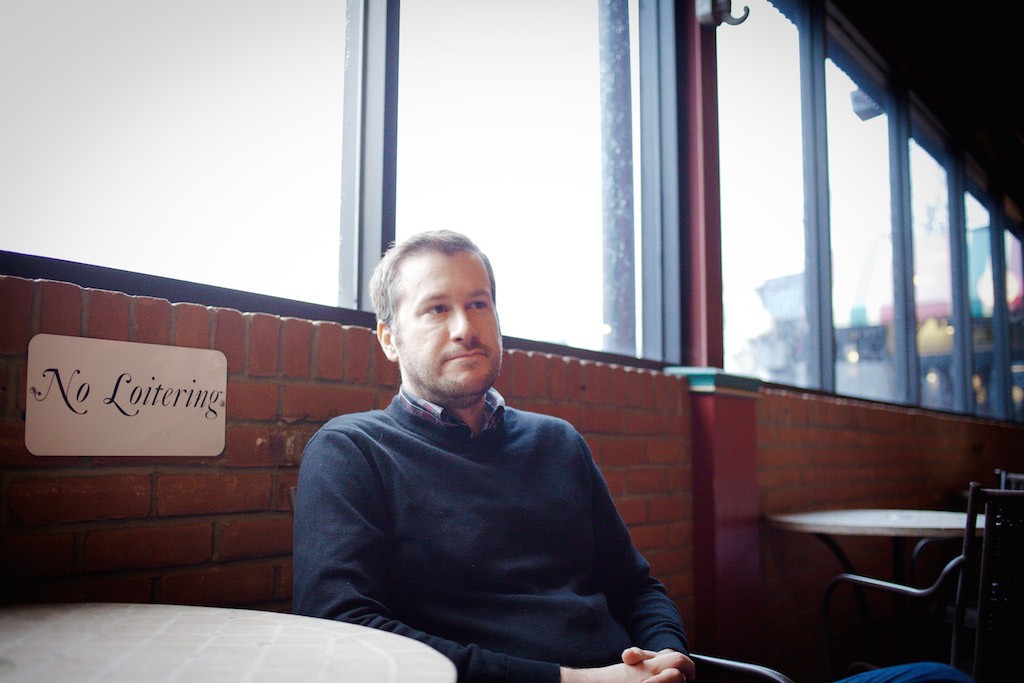 credit: jamesrenner.com
CLICK HERE to read more about James!
CONTACT LINKS
Twitter -
Facebook
----------------------------------------------------------------------------------------------------------------------------------------------------