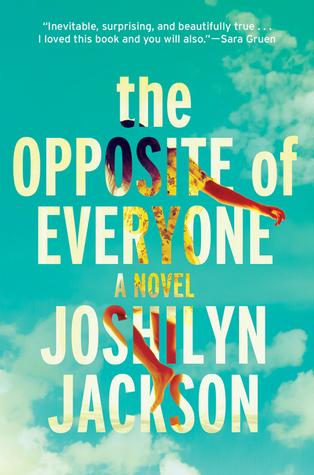 Title:
The Opposite of Everyone
Release Date: February 16/2016
Acquired: Print copy sent by publisher
Born in Alabama, Paula Vauss spent the first decade of her life on the road with her free-spirited young mother, Kai, an itinerant storyteller who blended Hindu mythology with Southern Oral Tradition to re-invent their history as they roved. But everything, including Paula's birthname Kali Jai, changed when she told a story of her own—one that landed Kai in prison and Paula in foster care. Separated, each holding her own secrets, the intense bond they once shared was fractured.

These days, Paula has reincarnated herself as a tough-as-nails divorce attorney with a successful practice in Atlanta. While she hasn't seen Kai in fifteen years, she's still making payments on that Karmic debt—until the day her last check is returned in the mail, along with a cryptic letter. "I am going on a journey, Kali. I am going back to my beginning; death is not the end. You will be the end. We will meet again, and there will be new stories. You know how Karma works."

Then Kai's most treasured secret literally lands on Paula's doorstep, throwing her life into chaos and transforming her from only child to older sister. Desperate to find her mother before it's too late, Paula sets off on a journey of discovery that will take her back to the past and into the deepest recesses of her heart. With the help of her ex-lover Birdwine, an intrepid and emotionally volatile private eye who still carries a torch for her, this brilliant woman, an expert at wrecking families, now has to figure out how to put one back together—her own.

The Opposite of Everyone is a story about story itself, how the tales we tell connect us, break us, and define us, and how the endings and beginnings we choose can destroy us . . . and make us whole. Laced with sharp humor and poignant insight, it is beloved New York Times bestselling author Joshilyn Jackson at her very best.
----------------------------------------------------------------------------------------------------------------------------------------------------
WORDS. I don't have them. I can't possibly come up with the right words to properly write this review. But my GOD does Joshilyn Jackson come up with the right words to write one HELL of a novel. It's sorcery. She's a sorceress, I'm convinced. Her descriptive talent is OTHER WORLDLY.
The Opposite of Everyone
was a step back into the world that I fell in love with in
Someone Else's Love Story
; a trip back into a place that was familiar, and comforting, and HILARIOUS, and so unabashedly witty and clever.
Paula. The sassy lawyer best friend of William in my beloved
Someone Else's Love Story
. Do you remember her? Because I almost didn't, okay no, I didn't at all. So focused I was on William finding love with the one he was meant to be with all along. But the second she opened her mouth in this novel, I remembered everything, and was more than a little giddy to realize that I was now being handed HER story.
The Opposite of Everyone
began with a flashback to Paula's literal beginning:
"I was born blue.
If my mother hadn't pushed me out quick as a cat, I would have been born dead and even bluer; her cord wrapped tight around my neck. She looked at my little blue lips, and my blue toes and baby fingers, and she named me after Kali. Kali Jai."
Kali Jai: Hindu g
oddess of time, change, power, creation and preservation. And Joshilyn Jackson made Paula exactly so. She was also fiercely independent, ruthless, unapologetic, and unexpectedly, a big softy. This novel was an exploration of all of those traits, and a discovery of ones that Paula didn't even know she possessed. It was a refreshing take on what it means to be a part of a family, even if that family was only two people. Told in present time/flashback style, we were audience to Paula's early childhood, and more specifically, the one incident that defined much of what her heart spent trying to unravel and heal from in this novel. I eventually fell into a strange space that allowed me to feel extreme admiration for her character, and in true Joshilyn Jackson style, I was able to reach that feeling on my own-the author provided no scenes created to "lead" readers to a feel more positively toward Paula.
Each character stayed true to who they were at their core, from who they were when we are first introduced to them. If they showed growth, it was because the situations leading to that change made sense. The talent I most admire about Joshilyn Jackson is her ability to effortlessly create a sense of genuineness-like she isn't writing a book FOR her readers, instead, you feel as though her characters are already existing, have ALWAYS existed, you just happened to become a passerby as their stories are playing out.
The Opposite of Everyone wasn't as hard a hitter on the heart, and there was a slight lack of consistency near the end, but I'd do it all over again. I would choose Jackson's writing, and beautifully flawed characters, every single time.
Recommended for Fans of:
Contemporary, 'Chick-lit', Mystery, court jargon, Rainbow Rowell, Amy Hatvany, Patti Callahan Henry,
The Precious One
by Marisca de los Santos.
--------------------------------------------------------------------------------------------------------------------------------------------------------------
New York Times Bestselling novelist Joshilyn Jackson is the author of gods in Alabama, Between, Georgia, The Girl Who Stopped Swimming, Backseat Saints, A Grown-Up Kind of Pretty, and most recently, SOMEONE ELSE'S LOVE STORY. Her books have been translated into a dozen languages, won SIBA's novel of the year, twice been a #1 Book Sense Pick, and three times been shortlisted for the Townsend prize. A former actor, Jackson reads the audio versions of her novels; her work in this field has been nominated for the Audie Award, was selected by AudioFile Magazine for their best of the year list, and garnered two Listen Up Awards from Publisher's Weekly.

She lives in Decatur, Georgia with her husband, their two children, and way too many feckless animals.
----------------------------------------------------------------------------------------------------------------------------------------------------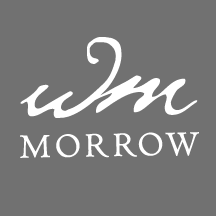 Thank-you to
Trish at TLCBlogTours, and William Morrow for sending
me
a print copy to read, and review for this tour!